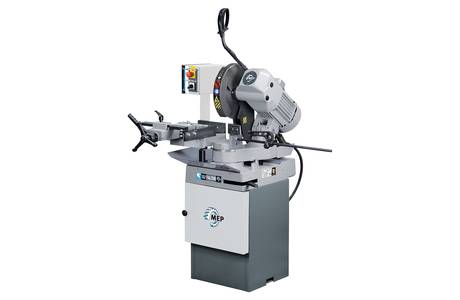 FALCON 352
MANUAL CIRCULAR SAWING MACHINES
FALCON 352, manual pull-down sawing machine to cut metals mitering from -45° to +45°, which can be supplied with or without a steel base.
Upon request, it can be supplied with a pneumatic vice (MA) and automatic clamping when the saw head is pulled down.
MITER CUTTING
Metals
Tubes, profiles and beams
COBRA 352 MA
MANUAL CIRCULAR SAWING MACHINES
COBRA 352 MA, manual pivoting sawing machine with hard-metal teeth blade to cut light alloys, aluminium profiles and solids mitering from -45° to +45°.
The saw head is vertically adjustable to also perfom cuts with head tilting from 0° to +45°.
MITER CUTTING
Light alloys
Tubes, profiles and extruded profiles